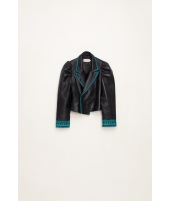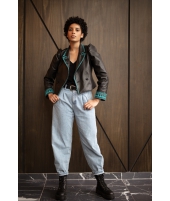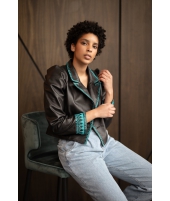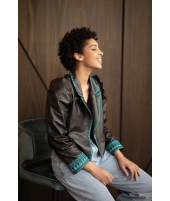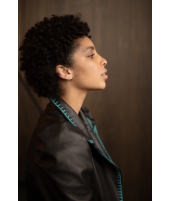 Cross jacket of 100% bovine leather with cropped pattern, lapels and plying sleeves in the upper area. What makes this garment special and different is the high quality of its materials and its dyeing process in black. A piece that denotes exclusivity and good taste combined with Moroccan style hand embroidery, leather buttons carved with floral motif and inner lining to the tone of the jacket.
remarks:
- Clean with damp cloth. Delicate garment.
- The model wears a size XS.
- Normal size.
- Main material 100% leather and lining 100% polyester.
- Exclusive fabric design of MICHONET.
Customers who bought this product also bought:
4 other products in the same category: