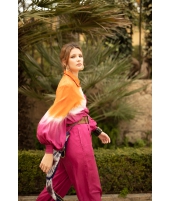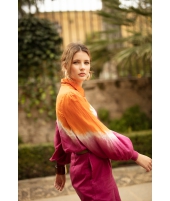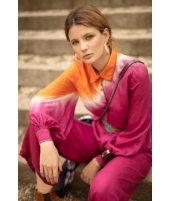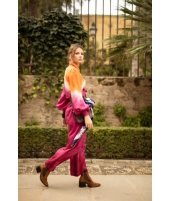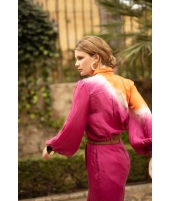 Pink Silk Shirt
Last items in stock
Tax included
Blouse made of magenta and orange silk dyed in tie dye technique. We know that a blouse is perfect when it adapts to our body feeling comfort and style when wearing it. Discover our flowing blouse with camisero collar, pearl buttons, puffed sleeve with adjustable cuffs with ochre edging finishes to the conjunction with the garment, for an impeccable finish. All garments are different and unique as it is a manual technique.
remarks:
- Wash by hand with cold water and neutral soap upside down. Delicate garment. (Dry cleaning)
- The model wears a size XS.
- Normal size.
- Main tissue 100% silk.
- Exclusive fabric design of MICHONET.
Customers who bought this product also bought:
4 other products in the same category: